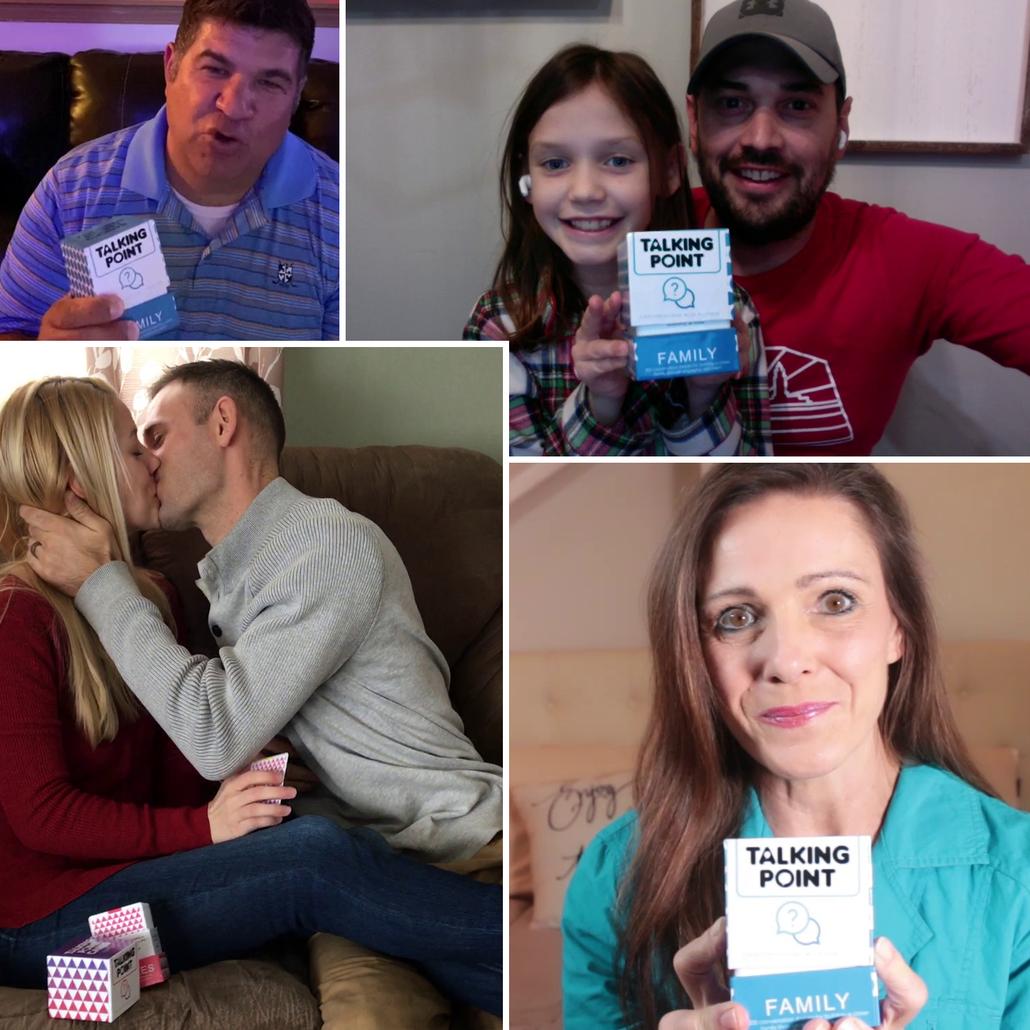 Created by
real families, industry professionals and communication & training experts

, Talking Point Cards designs products to help people connect without screens. We call it having a

real life social life

.



"Talking Point Cards is for anyone who wants to strengthen real relationships in a digital world!"
See what people are saying!
Get to know your spouse better for the first time or all over again.
My gf and I had a great time with these cards. They are very thought provoking questions and have been a great accompaniment for my gf and I when spending time together. When we first started dating years ago we used to have a book with questions like this that we really enjoyed and it helped us to better know and understand each other on a deeper level. These cards are like having butterflies during the first month of dating all over again. They are an excellent choice when traveling together and really help to pass the driving time. Top notch satisfaction for this purchase all the way around and would highly recommend to anyone interested in having meaningful conversations with someone they love.

—Kelly N., NJ
Wonderful, thought provoking game.
Our entire family loves this game and looks forward to it daily. We bought this to eliminate television being on during dinner. My kids are 6 and 4, so they answer accordingly but it's fun to see how their minds process and respond. My husband and I are learning things about each other as well. The questions cover wide ranges of topics and some ignite deep thoughts and reflection. Beyond getting connecting more, it's a valuable tool to help develop critical thinking and conversation skills. It completely eliminated the fight of turning off television for a screen free meal. Not all of the questions are family focused so could be played with others outside as well. It's simple and the kids remained engaged through all of dinner. I've noticed we've been lingering and talking more even after dinner is finished.

— Vicky C., NY
These cards cultivate the skills of asking good questions and listening.
I purchased these in anticipation of the upcoming holiday. At times when we gather with family, we fail to connect. I got this deck to help us interact meaningfully and have significant conversations. I expected some resistance from the family, so I tried out some of the questions on my husband tonight. We had the best conversation we'd had in months. Upon reflection, I realize that using these cards cultivates both the skill and the habit of asking good questions, listening and sharing more deeply. I can't recommend these highly enough. 5+ stars.
—E. Burton, TX
Perfect for a grumpy grandparent!
Perfect questions to get any grandparent interested in playing. My dad was very resistant at first because he felt like it was just a silly game. But once he was asked the first question, he entered story-telling mode and his memories/experience descriptions are so entertaining. It truly is a remarkable game!
— Claudette T., NV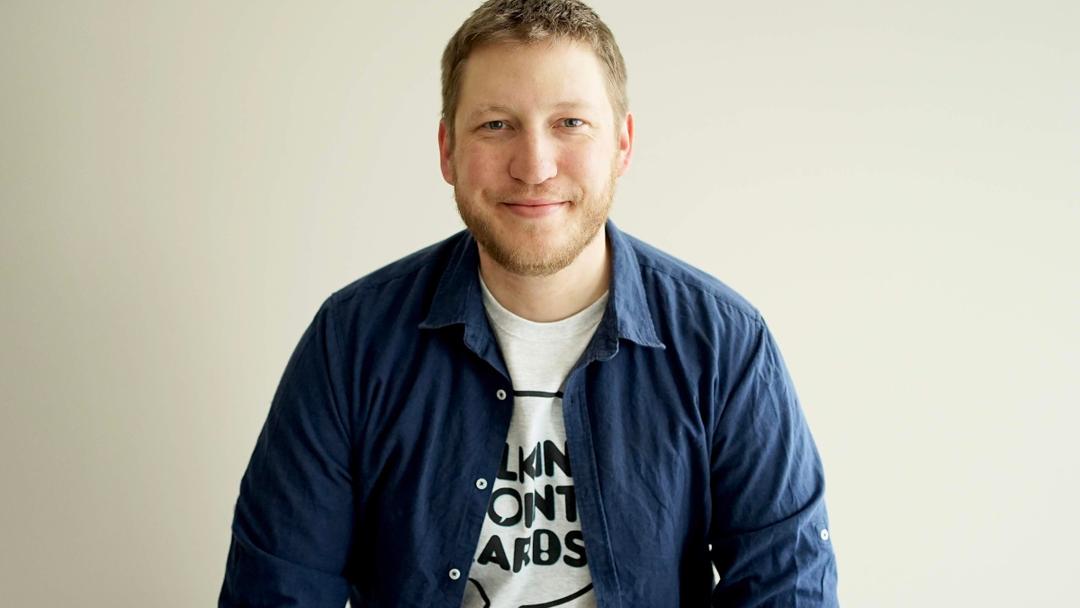 A Company With A Goal
We are on a mission to help people reclaim real, human relationships in a digital world. That's not just something we say to get you to buy – it is actually our passion.
Use left/right arrows to navigate the slideshow or swipe left/right if using a mobile device