How to Get Started with Decluttering Your Home: A Simple, Hopeful Guide to Organizing Your Space
Are you overwhelmed with clutter? Do you often look around your home and think, "Where do I even start?" If so, you're not alone. Many people feel overwhelmed by the task of decluttering their home.
But the good news is, it's entirely achievable to transform your cluttered space into a tidy haven with a few simple steps. This article will guide you through a step-by-step process to get started on your decluttering journey.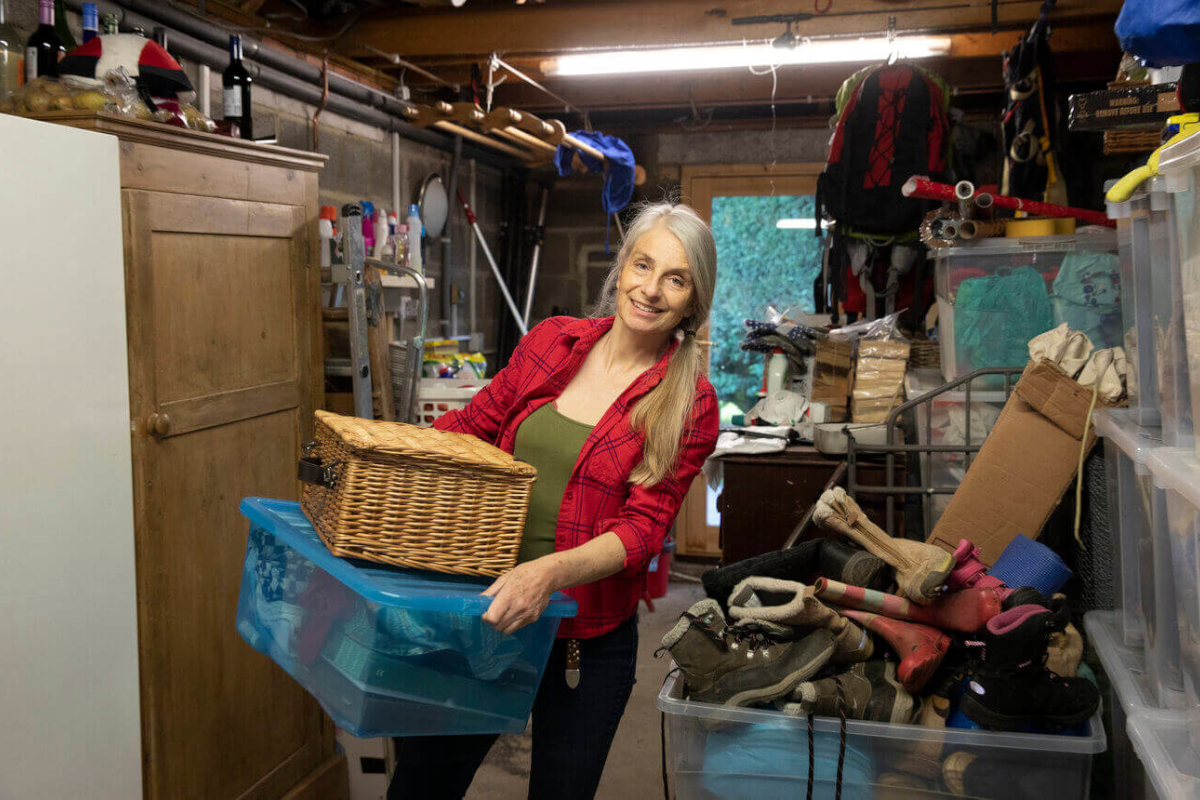 Step 1: Start Small and Set Achievable Goals
Trying to declutter your entire house in one go can be daunting. Instead, start with a small area, perhaps a drawer, a shelf, or a single room. Set a timer for 10-20 minutes and focus on that area. Remember, small consistent efforts can lead to substantial changes over time.
Step 2: Create a Sorting System
To make your decluttering task manageable, it's crucial to establish a sorting system. Typically, four categories work well: Keep, Donate, Sell, and Trash.
Keep: Items you use regularly or have significant sentimental value.

Donate: Items in good condition but no longer serve you.

Sell: High-value items you don't use but others might want.

Trash: Items that are broken or unusable.
As you sort, ask yourself if each item brings value or joy to your life. If it doesn't, it's time to let it go.
Step 3: Implement a "One In, One Out" Rule
To prevent clutter from building up again, adopt the "One In, One Out" rule. For every new item you bring into your home, remove one existing item. This will help you maintain balance and control over your possessions.
Step 4: Develop a Daily Routine
Decluttering is not a one-time event, but a lifestyle change. Develop a daily routine where you spend 10-15 minutes tidying up. This could involve putting things back in their designated places or going through a small area to remove unnecessary items.
Step 5: Get Help If You Need It
There's no shame in asking for help. If you're feeling overwhelmed or don't know where to start, consider hiring a professional organizer or asking a friend or family member to lend a hand.
Overcoming Decluttering Overwhelm
The sense of overwhelm you might feel when you start decluttering is entirely normal. It's a significant task, and it's okay to feel a bit daunted. But remember, you don't have to do everything at once. Here are some strategies to help you manage the overwhelm:
Break it down: Instead of looking at decluttering as a massive task, break it down into smaller, manageable tasks. Focus on one room, one area, or even one drawer at a time.

Set a timer: Set a timer for 15-30 minutes and focus on decluttering for that amount of time. You'll be surprised at how much you can achieve.

Celebrate your wins: Celebrate your accomplishments, no matter how small they might seem. Finished decluttering a drawer? That's a win. Cleared off a countertop? That's a win too. Every step you take brings you closer to a clutter-free home.

Mindset shift: Change your perspective on decluttering. Instead of viewing it as a chore, see it as a pathway to a more peaceful, less stressful home. It's not about getting rid of things; it's about making room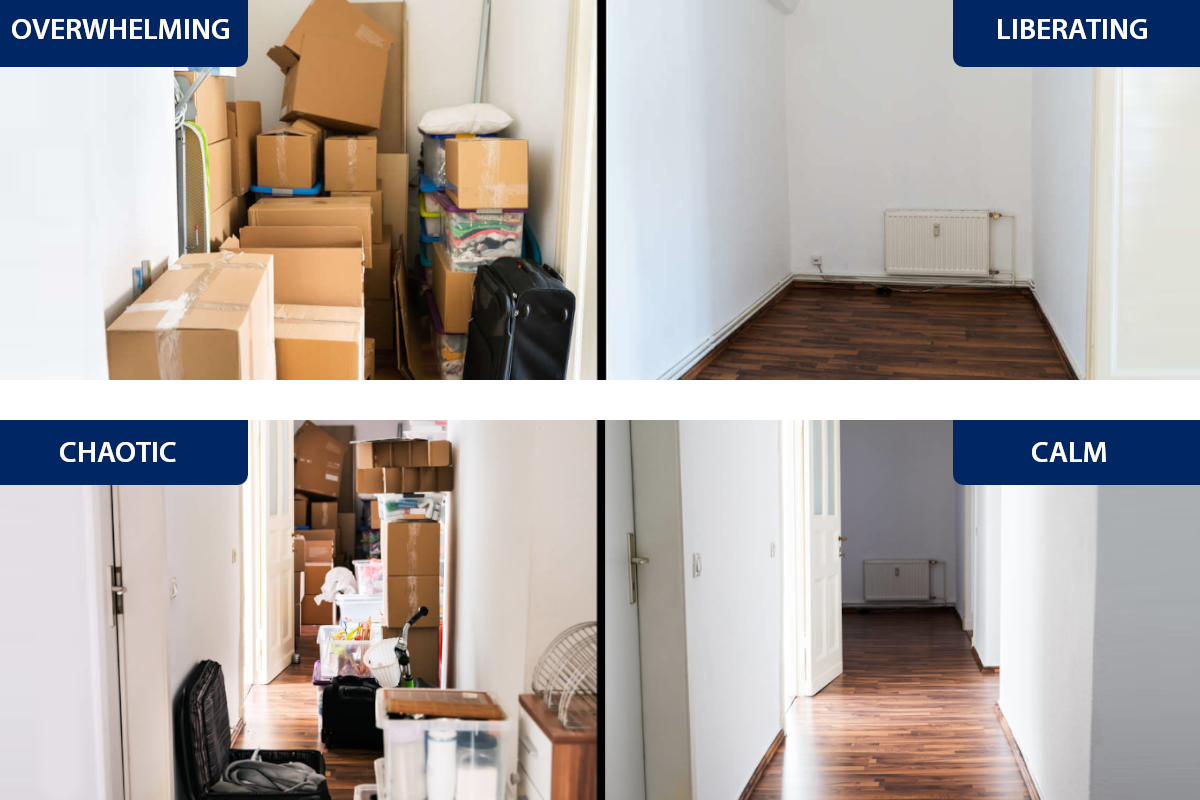 Decluttering your home is a journey, not a sprint. It's about making thoughtful decisions on what you want to surround yourself with, and it's perfectly fine to take it one step at a time. Embrace the process, and remember that every little bit you do contributes to a more serene, clutter-free living space.
You are capable, you are making progress, and your efforts will yield a home that breathes joy, tranquility, and freedom. You've got this! Embrace the hope and promise that lies in each bag of items donated, each clutter-free corner, and each drawer organized. Here's to your empowered journey to decluttering, simplifying, and inviting more peace and fulfillment into your life!