We stand by our products! Your satisfaction is important to us and we think you're going to love ♥ your TPC products
However, if you aren't completely satisfied with your purchase, you can return your item(s) within 60 days of purchase.
"this is really going to be
such a hit

at our family games night.
There is literally
something here for everyone!
"
Taylor- WordUp! User
4 play styles, simple rules, child-friendly and adult-approved.
Gather the family and invite some friends, too. Word Up! is a wholesome game night experience that gets everyone thinking, laughing, conversing, and connecting. The rules are simple enough for young kids, and adults appreciate the streamlined fun that keeps the game rolling.
"I have a family of four, and I thought it would be a great way for us to spend some time together,
without being on the phone

, and also improve their

communication skills!

"




Sarah - WordUp! User
Endless hours of fun
Simple, intuitive & replayable
Take It Along
Keep a deck in your bag — you never know when you'll get a chance to enjoy a round of WordUp!
Perfectly portable for road trips, camping, or other outings, these durable cards are protected from humidity and frequent use with water-resistant coating and diamond-edge cutting for clean edges.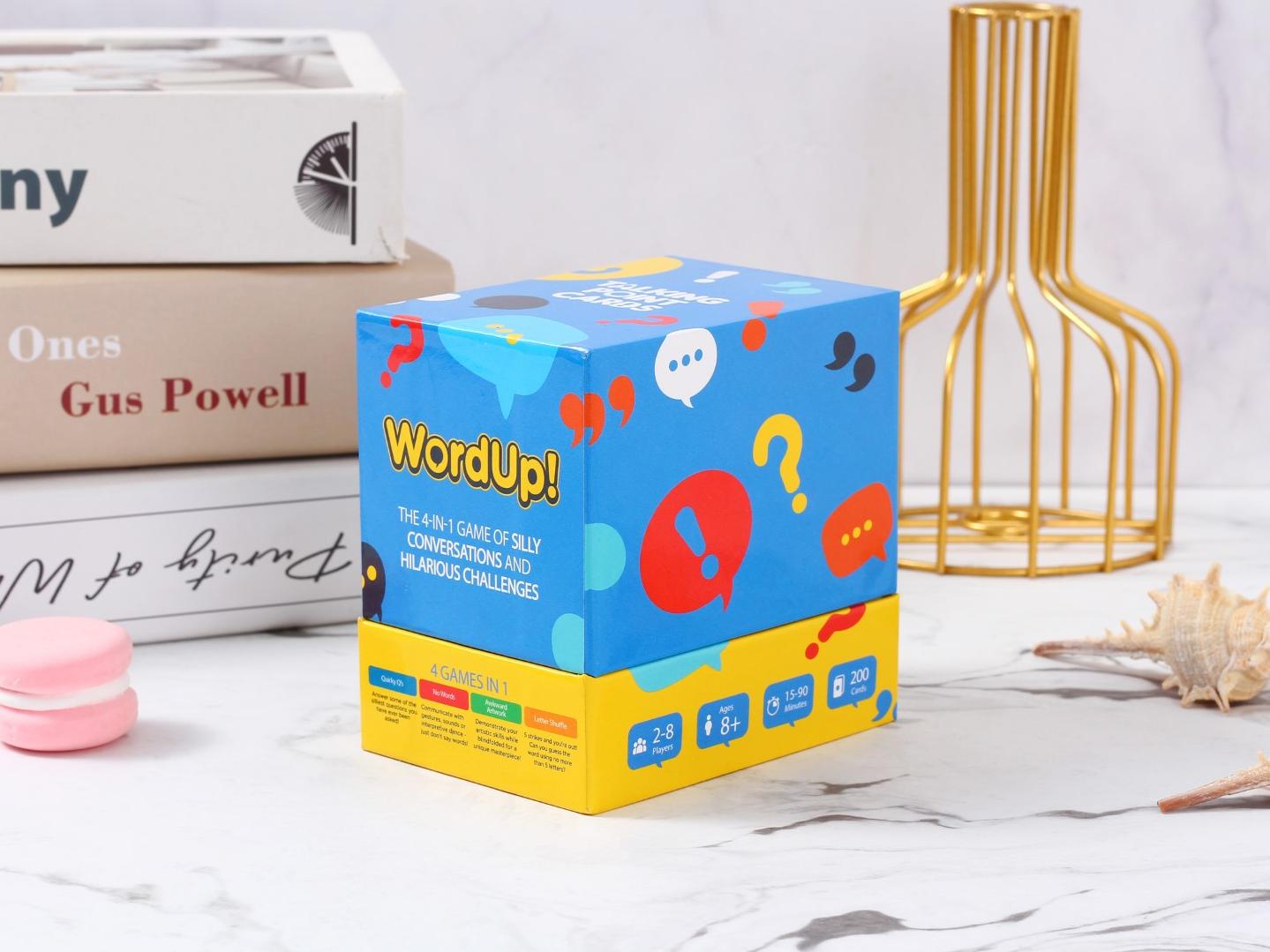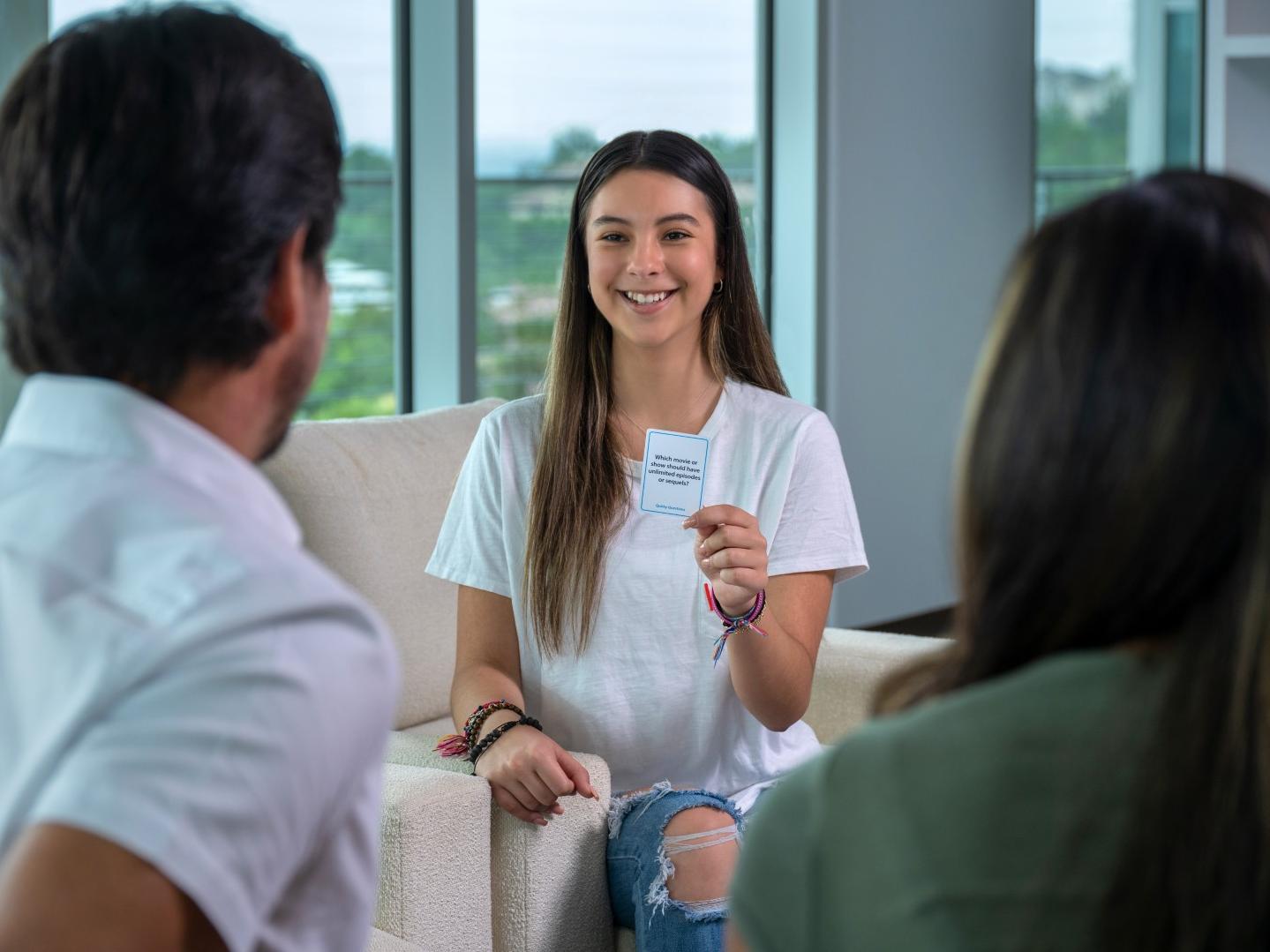 Teach Real Life Lessons
Listen, learn & grow closer
Parents can use this game as a way to boost communication skills, confidence in public speaking and creative thinking. There is no limit to what a child can do when given the opportunity to lean, with WordUp!, children will be both building skills and having fun. Sounds like a win-win!
Questions about Ordering?